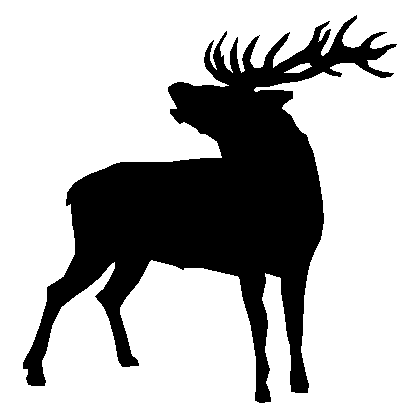 Ideas and Projects
Selected items made from the wildlife products we sell,
and information on the artists and craftspeople who made them.
Contents of this page: Projects and Ideas | Links | Getting Listed
---
Click on each picture to learn more about the project and artist:

Bear Claw Trading by Steve Davis
Uses: Tanned Furs, Leather, Beads, Claws
Animal City Studios Taxidermy
Uses: Tanned Furs
MacNaughtan Creations
Uses: Antlers
Rattle by Journeysmith
Uses: Goat horns
Carving by Edward Troy Munson
Uses: Skulls
Tye Dye Everything
Tie-dyed rawhide drum heads
Antler Creations by Mike Davis
Uses: Antlers
Swett Shop Designs
Hand painted and beaded leather purses
Antler Rings by Nature's Jewelry
Uses: Antlers
Bear Jaw Knife by Richard Morin
Related Items: Black Bear Lower Jaw Bones
Art by Lily Martina Lee
Uses: Skulls
Artwork by Mary Stratton
Related Items: Wolf Hides, Wolf Skulls
Art From the Earth by John Tapert
Uses: Bones, Teeth, Porcupine Quills
PLadyWolf Productions
Chokers, Necklaces and Bags Using Horn Pipe, Metal Feathers, Beads, Tanned Furs and more
Antler Carving by Rick Johns
Uses: Antlers
Beaded Leather Bag by Michael O'Neill
Uses: Leather, Beads
Antler Carving by Don Barnhill
Uses: Antlers
Gloves with Jaguar Mink by Gorgeous Furs
Uses: Jaguar Ranch Mink
Mounted Prints by Ron Morris
Uses: Leather, Beads, Claws
Necklace by Caine-Dmitri Steele
Uses: Horn Pipe, Glass Beads, Abalone, Bone Spacers
Key Chains by Wooden Concepts
Uses: Antlers
Jaw Bone Knives by Bob Berg
Uses: Lower Jaw Bones
Elk Antler Cribbage Boards by George Kepler
Uses: Elk Antler
Knives by Rudolph Uebe
Uses: Antlers
Woodland Goods
Beaded wool bags made with Tanned Furs
Silver Bear Gallery
Beaded rifle scabbard with elk leather
Antler Baskets by Dakotah Designs
Uses: Deer antler sides and feathers
Jewelry by Henna La Plante
Uses: Black bear claws, coyote teeth, baculum
Taxidermy by Kasey Sparadeo
Uses: Tanned Furs
&nbsp
Contents of this page: Projects and Ideas | Links | Getting Listed
Links
Other sites of interest to our customers:
Re-Creation


Guilds / Crafts Business


Taxidermy


Muzzleloading / Historical

Last updated June 24, 2018

---
Listing Information
hideandfur.com offers this gallery as a service to our customers; helping customers market the items they make with our raw materials and offering a way to share ideas.

If you would like to have your products featured here, please e-mail us: CustomerService@hideandfur.com

We will only accept listings from people who purchase materials from us (it wouldn't be fair to our customers to advertise their competitors who don't do business with us). We will only accept listings that include pictures - you can send us regular photos or include digital pictures with an e-mail. Any pictures or files you send us become the property of Moscow Hide and Fur.

We offer this listing as a public service. We are not associated with the people or businesses who are listed here, other than as a supplier of materials. Inclusion in this list is not an endorsement, recommendation or guarantee of the goods or services provided by these parties. If you contact them or do business with them, under no circumstances shall Moscow Hide and Fur be held responsible for any problems which may arise.

This is a new service, and we reserve the right to change our policies in the future.